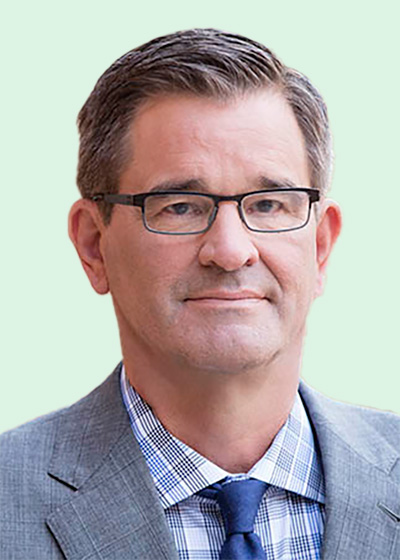 Douglas G. Duncan
Douglas G. Duncan is Senior Vice President and Chief Economist at Fannie Mae where he is responsible for forecasts and analyses of the economy and the housing and mortgage markets. Duncan also oversees strategic research regarding the potential impact of external factors on the housing industry. He leads the House Price Forecast Working Group reporting to the Finance Committee.
Under his leadership, Fannie Mae's Economic & Strategic Research Group (ESR) won the NABE Outlook Award, presented annually for the most accurate GDP and Treasury note yield forecasts, in both 2015 and 2016 – the first recipient in the award's history to capture the honor two years in a row. In addition, ESR was awarded by Pulsenomics for best home price forecast.
Named one of Bloomberg/BusinessWeek's 50 Most Powerful People in Real Estate, Duncan is Fannie Mae's source for information and analyses on demographics and the external business and economic environment; the implications of changes in economic activity on the company's strategy and execution; and for forecasting overall housing, economic, and mortgage market activity.
Prior to joining Fannie Mae, Duncan was Senior Vice President and Chief Economist at the Mortgage Bankers Association. His experience also includes work on the Financial Institutions Project at the U.S. Department of Agriculture and service as a LEGIS Fellow and staff member with the Committee on Banking, Finance, and Urban Affairs for Congressman Bill McCollum in the U.S. House of Representatives.
Duncan received his Ph.D. in Agricultural Economics from Texas A&M University and his B.S. and M.S. in Agricultural Economics from North Dakota State University.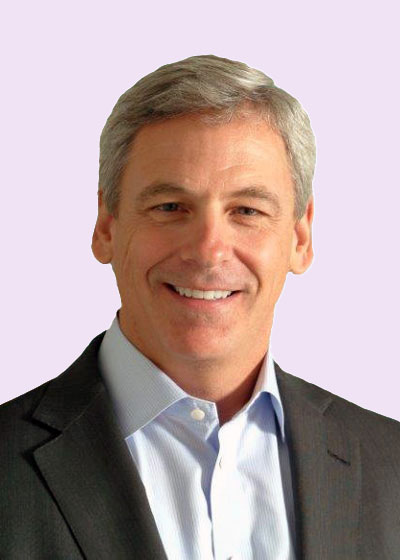 Larry Huff
Lawrence (Larry) Huff was Co-Founder and Co-CEO of Plano, Texas-based Optimal Blue, LLC, a cloud-based provider of pricing, secondary marketing and other content-enabled, enterprise lending services including compliance, consumer direct and point-of-sale technology for the financial services industry. Huff, who has an extensive record of success in the mortgage, leasing and technology sectors, co-founded Optimal Blue with Dr. Ivan Darius. He has more than 20 years of executive experience in technology, business and product development and operations. In his current position, he shares responsibility for the day-to-day management of the company with an emphasis on corporate strategy, sales and marketing and business development. Huff left Optimal Blue as part of the successful sale of the company to CTCR, a Chicago-based private equity firm, in July of 2016. Since leaving Optimal Blue, Huff now serves as an independent board member on four SaaS companies Board of Directors.
Prior to co-founding Optimal Blue, Huff was Chief Operating Officer and Co-Founder of Sollen Technologies, LLC, the first ever cloud-based product and pricing engine for mortgage bankers. Earlier in his career, Huff worked for the Oakwood Group, a London-based Private Equity firm, as well as founding and managing a large mortgage brokerage and banking firm located in Dallas, Texas. Huff earned two Bachelor of Science degrees in Geology and Civil Engineering from Texas A&M University.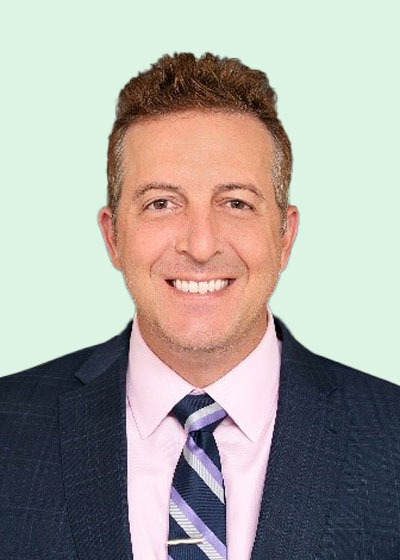 Kevin Peranio
Kevin is the Chief Lending Officer for PRMG and is responsible for overseeing all production, including working with operations teams within the loan manufacturing process. His primary goal is to enhance the overall customer experience when doing business with PRMG. This includes creating robust reporting features to ensure accountability at all layers and levels of the process. Kevin is a Four-Time President's Cabinet Member and was recognized by NMP as the Top 40 Under 40. Since joining PRMG in 2010, Kevin led the Southeast Region to become the Ranked #1 Region for PRMG, reaching this milestone in record time. This achievement ultimately allowed Kevin to become one of the youngest partners at PRMG.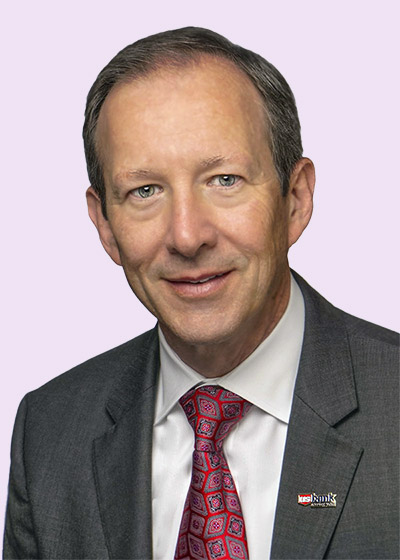 Tom Wind
Tom Wind serves as an executive vice president at U.S. Bank where he leads the company's Consumer Lending organization, which includes its Home Mortgage, Direct Lending, Warehouse Lending and Dealer Services lines of business. He was appointed to this role in January 2019.
Providing nationwide lending of mortgage and auto, RV and boat loans, Consumer Lending businesses funded over $73 billion in 2019.
Prior to his current role, Tom served as president of U.S. Bank Home Mortgage since he joined U.S. Bank in January 2016. He is a 25-year veteran of consumer lending and has held executive leadership roles at EverBank Financial Corporation, Lehman Brothers, JP Morgan Chase and Citi.
Tom earned both a Bachelor of Science in accounting and a Master of Business Administration from St. Louis University. He currently serves as chairman of the Housing Policy Council, a non-profit organization working to promote the interests of members of the mortgage and housing marketplace industries, and serves on the board of directors for the Urban League of Metropolitan St. Louis.