The annual Volly Summit is back for its 12th year!
Titled Summit 2020, this dynamic event will attract attendees from Volly's diverse base of clients, partners and mortgage-industry experts. As in past years, there will be plenty of opportunities to network, swap ideas and discover new technologies. Simply put, Summit 2020 continues our tradition of hosting yearly conferences that facilitate true exchanges of knowledge as well as foster a sense of community among members of the Volly family.
Come join us in Kansas City for Summit 2020!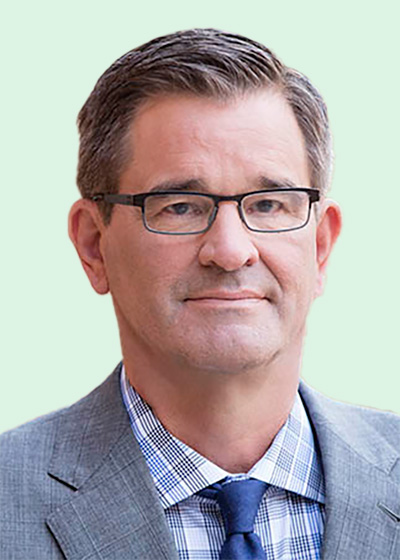 Douglas G. Duncan
Douglas G. Duncan is Senior Vice President and Chief Economist at Fannie Mae where he is responsible for forecasts and analyses of the economy and the housing and mortgage markets. Duncan also oversees strategic research regarding the potential impact of external factors on the housing industry. He leads the House Price Forecast Working Group reporting to the Finance Committee.
Under his leadership, Fannie Mae's Economic & Strategic Research Group (ESR) won the NABE Outlook Award, presented annually for the most accurate GDP and Treasury note yield forecasts, in both 2015 and 2016 – the first recipient in the award's history to capture the honor two years in a row. In addition, ESR was awarded by Pulsenomics for best home price forecast.
Named one of Bloomberg/BusinessWeek's 50 Most Powerful People in Real Estate, Duncan is Fannie Mae's source for information and analyses on demographics and the external business and economic environment; the implications of changes in economic activity on the company's strategy and execution; and for forecasting overall housing, economic, and mortgage market activity.
Prior to joining Fannie Mae, Duncan was Senior Vice President and Chief Economist at the Mortgage Bankers Association. His experience also includes work on the Financial Institutions Project at the U.S. Department of Agriculture and service as a LEGIS Fellow and staff member with the Committee on Banking, Finance, and Urban Affairs for Congressman Bill McCollum in the U.S. House of Representatives.
Duncan received his Ph.D. in Agricultural Economics from Texas A&M University and his B.S. and M.S. in Agricultural Economics from North Dakota State University.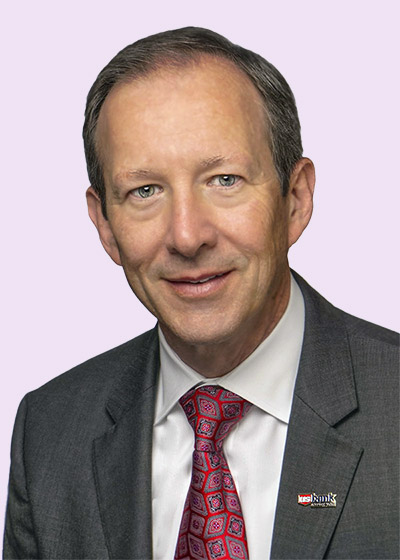 Tom Wind
Tom Wind serves as an executive vice president at U.S. Bank where he leads the company's Consumer Lending organization, which includes its Home Mortgage, Direct Lending, Warehouse Lending and Dealer Services lines of business. He was appointed to this role in January 2019.
Providing nationwide lending of mortgage and auto, RV and boat loans, Consumer Lending businesses funded over $73 billion in 2019.
Prior to his current role, Tom served as president of U.S. Bank Home Mortgage since he joined U.S. Bank in January 2016. He is a 25-year veteran of consumer lending and has held executive leadership roles at EverBank Financial Corporation, Lehman Brothers, JP Morgan Chase and Citi.
Tom earned both a Bachelor of Science in accounting and a Master of Business Administration from St. Louis University. He currently serves as chairman of the Housing Policy Council, a non-profit organization working to promote the interests of members of the mortgage and housing marketplace industries, and serves on the board of directors for the Urban League of Metropolitan St. Louis.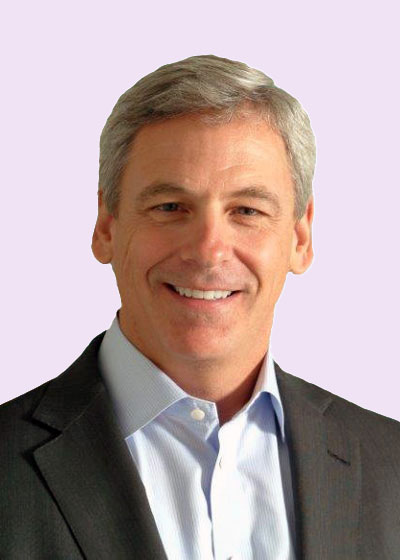 Larry Huff
Lawrence (Larry) Huff was Co-Founder and Co-CEO of Plano, Texas-based Optimal Blue, LLC, a cloud-based provider of pricing, secondary marketing and other content-enabled, enterprise lending services including compliance, consumer direct and point-of-sale technology for the financial services industry. Huff, who has an extensive record of success in the mortgage, leasing and technology sectors, co-founded Optimal Blue with Dr. Ivan Darius. He has more than 20 years of executive experience in technology, business and product development and operations. In his current position, he shares responsibility for the day-to-day management of the company with an emphasis on corporate strategy, sales and marketing and business development. Huff left Optimal Blue as part of the successful sale of the company to CTCR, a Chicago-based private equity firm, in July of 2016. Since leaving Optimal Blue, Huff now serves as an independent board member on four SaaS companies Board of Directors.
Prior to co-founding Optimal Blue, Huff was Chief Operating Officer and Co-Founder of Sollen Technologies, LLC, the first ever cloud-based product and pricing engine for mortgage bankers. Earlier in his career, Huff worked for the Oakwood Group, a London-based Private Equity firm, as well as founding and managing a large mortgage brokerage and banking firm located in Dallas, Texas. Huff earned two Bachelor of Science degrees in Geology and Civil Engineering from Texas A&M University.
Agenda
1:30 p.m. – 3:30 p.m.
Meet Volly Product Experts
Truman Room A & B
2:00 p.m. - 6:00 p.m.
Registration Desk Open
Front Hall
4:30 p.m. – 6:30 pm
Welcome Reception
Volly Band, Food and Networking
Historic Lobby
8:00 a.m. – 9:00 a.m.
Breakfast
Colonial Ballroom
9:00 a.m. – 9:30 a.m.
Welcome
Colonial Ballroom
9:00 a.m. – 11:00 a.m.
Opening ceremony
Client Panel/Speaker
Doug Duncan
Colonial Ballroom
11:00 a.m. – 12:00 p.m.
Volly Breakout Sessions
Truman Room A & B
12:00 p.m. – 1:30 p.m.
Lunch
Jerry Halbrook, Volly CEO
Colonial Ballroom
1:30 p.m. – 3:30 p.m.
Volly Breakout Sessions
Truman Room A & B
3:30 p.m. – 4:00 p.m.
Tom Wind
Colonial Ballroom
4:00 p.m. – 4:30 p.m.
Lending Tree Challenge
Colonial Ballroom
6:00 p.m. – 7:00 p.m.
Buses to Game
Outside Hotel
7:00 p.m. – 9:30 p.m.
Royals Game
Kauffman Stadium
| | | |
| --- | --- | --- |
| 8:00 a.m. – 9:00 a.m. | Breakfast | Colonial Ballroom |
| 9:00 a.m. - 11:00 a.m. | Meet Volly Product Experts | Colonial Ballroom |